Conventions
The mining museum has an agreement with the FAI Italian Environment Fund aimed at promoting their structures on their channels.
Links:
FAI - Italian Environment Fund
---
Il Museo Minerario Miniera di Gambatesa è convenzionato con numerose attività commerciali presenti in Val Graveglia e facenti parte del Consorzio Ospitalità Diffusa: la convenzione prevede un reciproco sconto del 10% dietro presentazione del biglietto di ingresso al museo o dello scontrino fiscale attestante l'acquisto presso uno dei suddetti esercenti.
Participating to the Convention:
Sportswear Jade Collection, via Garibaldi 205, tel .: 0185-337162
Agriturismo Chiara, via Arzeno 41 – tel.: 333-7850253
Agriturismo Costa Zerli, Zerli, tel .: 0185-339311
The Farm Two Donkeys, via Botasi 105, tel .: 335-5392428
Agriturismo I Pinin, via San Michele 32, Chiesanuova, tel.: 340-9884335
Agriturismo La Marpea, via Pontori 131, Pontori, tel.: 340-1224239
Farm Rue de Zerli (room only), Zerli, tel .: 348-8263560

Agriturismo U Grumallo, località Case Soprane, Reppia, tel.: 0185-1908898

Agriturismo Villa Rosa, via Arzeno 25, Arzeno, tel.: 339-5889453
Bed & Breakfast A Suppressa (pernottamento), via Salino 15, Salino, tel.: 349-3552846
Locanda Barbin (overnight), via San Lorenzo 16, Conscenti, tel .: 0185-337508
Osteria Il Minatore, via Piandifieno 57, Piandifieno, tel .: 0185-339217
Excursion Refuge The Forest of aldo, State, tel .: 335-6822619
Trattoria Dei Mosto, Piazza dei Mosto 15, Conscenti, tel .: 347-5168756
Trattoria Paganini, via State, State, tel .: 0185-339416
Links:
Consorzio Ospitalità Diffusa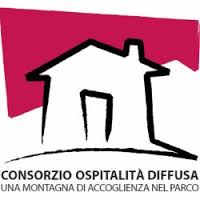 ---

The Museum has an agreement with mondoPARCHI.
For details see the web page: http://www.mondoparchi.it/61/ne/miniera_di_gambatesa